Did you know who sent the first email and when? Well, to be honest neither did I because today we have taken email for granted. The credit to this awesome feat goes to Ray Tomlinson, who in 1971 was working on the ARPANET which later on became the internet and he invented it because he felt the idea was neat. Sweet!
Since it's invention email has evolved a lot and taken different forms over the past few years. And today it is one of the most preferred methods of communicating for a lot of people out there and why not, its fast, easy and free! But this has led to another problem -too many emails! Sometimes I get so overwhelmed by the amount of emails that land up in my inbox that it's crazy. And then I chose the inbox zero way! It is an interesting concept which tells you how to deal with your emails and more importantly how to get your life back from processing too many emails.
Apart from this, I use a lot of tools and hacks ( if you can call that ) to make my life easier and much more organized, especially my inbox. Here is a list of all the things that make up my arsenal and you should seriously consider having them too.
1.Boomerang.
According to Radicati Group Inc, an average person sends and receives upto 115 emails per day and that can grow up to 125/day by 2015, 125! That's an email sent and received every 4 minutes in a working day! And at times you lose track of whom you are communicating with, when to follow up and things like that. Well,Boomerang is your answer!
Boomerang is one of personally favourites since it can do the following things:
Send an email later : Sending email at the right moment matters. There are certain things that deserve some attention and the best way to get that is to send the mail at the right time. Know why all ecommerce mails are sent early morning? Because they want you to read that first thing in the morning or it will get swamped under tons of other emails. Well, you get the point.
Reappear email in Inbox : Well at times there is not much you can about an email. You need the right time to do something about it. This feature, will make an email pop up in your inbox ( or wherever you want it to come ) when its necessary. So if you want to take care of an email from your neighbour that can wait then you can make it come back in the inbox when you actually need it… or maybe not.

Reminder to follow up : So you got an amazing lead and you got another and another. Instead of writing down to sending follow up emails to these awesome leads you can set up a reminder in Boomerang to remind you if you don't hear back from them in a specific time period. Amazesauce!
2. Unroll.me
When I told about this service to my friend, he almost cried. No,seriously. Sometimes there is so much spam which creep into your inbox that the thought of unsubscribing all of them will send shivers down the spine. Well guess what? Unroll.me is here. What it basically does is, it gets into your inbox, finds out all the spam emails/newsletters and lists them out. You can then unsubscribe all of them or one at a time with a click of a button. It's simple interface and its effectiveness is what impressed me the most. I think its time to say goodbye to all the unwanted newsetters in your inbox. User-1 Spammer-0.
3.Gmail keyboard shortcuts
Oh yes! Short cutts! ( See what I did there? Ok never mind )  The secret to mastering shortcuts is that you should not try to master them all, only master those shortcuts which you require to do something repetitively . The reason I am saying this is because there are a lot of shortcuts available for Gmail, it wouldn't make sense to try and master all of them. Here is a list of all the shortcuts Gmail has to offer. Note that, you have to enable Keyboard shortcuts in your Gmail settings for this. To do this, click on the gear icon on the right top corner, select settings and then choose "Keyboard shortcuts on" and Save changes. It gets better,you can also make your own keyboard shortcuts by going into setting and labs and enabling custom keyboard shortcuts.
4. Rapportive.
In any industry, especially in the digital marketing industry, it is very important that you build good relationships with the influencers and your peers. There is no better way of doing this but Rapportive. Rapportive gives you rich contact profiles of everyone who emails you.You can see their Twitter profile, Linkedin profile, Facebook and many other things and you can start following them right from within Gmail!. Whenever you open an email, you will get something like this right next to your email.
And the best part is that Rapportive replaces all your ads which show up on the right hand side! I know you are trying to find one reason not to use it. There is none trust me.
5. Gmail Canned response.
Again this alone can be a huge time saver. There are many a times when you have to respond to a mail in a very templatish manner. Gmail canned response is your answer for this. You can set up as many canned responses as you want so when you get a particular type of email you can just select from a drop down and choose what type of canned response you want to send. The best part is that you can set up filters within gmail and set up canned responses which will turn your email into an auto responder ( or maybe us IFTTT for this ). This can be really useful when you are getting a lot of enquiries for your service and you want to send a canned response just to acknowledge that you have received their email.
6.Last Pass.
A lot of browsers automatically save your passwords for you but if you want to do it like the pros do it ,then check out Lastpass. They have both free and premium options . Lastpass will save all your passwords and keep it safe with a master password. The best part about LastPass is that it will also help you generate a new strong password whenever you are signing up somewhere – and remember it for you. I always do this across all sites and this is one of the methods I use to stay secure. Lastpass can be used with any website out there not just email but I suggest you change your email password to something strong and let Lastpass remember it for you.
7.Undo send .
This alone is worth it's weigh in gold. I consider it to be one of the best invention since sliced bread. Many a times I have sent really important emails with some really important things missing in them ( read attachment ) . If it is only an attachment then you shouldn't be worried because you can always send another email with attachment, although it looks very unprofessional. But sometimes you might have sent the email to the wrong person or has things that you shouldn't have included in the first place. You can set up undo send in Gmail and that should solve your problem. To activate this you have to click on the gear icon and go into settings > labs > check enable for undo send. After you are done enabling you can change the duration of the cancellation period upto 30 seconds.
Bonus: If you have set up shortcuts you can just hit z and it will undo send. You can thank me in the comment box.
8.Yesware
They claim it to be the email for sales people but I think anybody can use it. The most intriguing feature of this service is that it will let you know whether your recipient has opened your email or not. Yeah, I hear you saying things about privacy but when you know a lot of people are not responding to you after they read your emails, that means that you need to change the way you write them in the first place.This can also be huge in helping you decide how and when to followup. There are other features in this like reminders which other services also do ( like boomerang ). Yesware has both free and paid versions so you can test it out and see how much you need and then maybe upgrade.
9.Gmelius.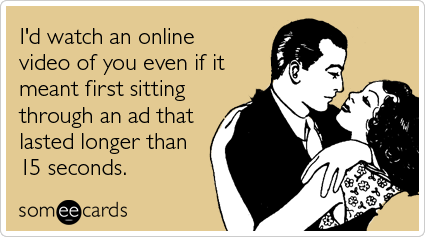 Gmelius pronounced Gmail-ius is one more great browser extension. Gmelius is primarily known for its ability to remove ads in Gmail. I have heard a lot of people complain about the fact that Gmail parses for keywords in your email and then tries to show ads relevant to it. This can get really annoying sometimes.
To categorize Gmelius as just an ad blocker would be an insult to that extension thanks to it's other amazing features.One of the features the caught my eye was the Automatic De-obfuscation of email addresses. What it does it when you copy paste email addresses in this format : hello [@] gmail [dot] com it will automatically convert it into hello@gmail.com. I have encountered many instances where I had to change the email, its not like I am too lazy to manually do it but it saves some precious time.
10.Mailstrom
 
Inbox zero can't be very far when you have Mailstrom. Mailstrom lets you go through hundreds and thousands of email and delete the ones which are not necessary. You can always completely clear your inbox but there is a good chance you might lose something important ( or might not even know it was there ) which is why Mailstrom is necessary if you want to achieve Inbox zero and be a hero ( sorry had to say that ). The best part about mailstrom is that it works with almost every email service out there.
11.Linksy.me
This is huge! Like godzilla huge. I will tell you why. Imagine you want to email the VP of marketing of a particular company or you want to approach a VC, now how do you get your hands on one of these guys' email. You can always ask them but its not like they would be willing to give out their work email or you can use Linkedin to find their email address ( you might need a premium account for this )or use a business database ( again, might have to pay up ) . There is an extremely good chance that you will not find their email address by looking through these channels 'cause some people might not prefer to have their email address in the open.
There is an amazingly simple solution for this. You can use Linksy.me . What this service does is that it lets you input the person's first name and last name and the domain name ( like gmail.com or companyname.com ) . It will then spew out a long list of probable email addresses. You can now copy this list and paste it in the recipient section ( To: ) of compose new mail in Gmail. If you have got Rapportive installed ( I don't know why you still haven't installed it ) when you hover over each email address, Rapportive will give you their details ( if that email address exist ) including their photograph. Now you know which email address belongs to whom and you can ahead and send that email to the VP. To test it out I tried to find the email address of a CEO of a big ecommerce company ( it somehow rhymes with tantra ) and it did the job flawlessly.
Please note that there is nothing more pissing off than an unsolicited email to anyone. Be professional and nice to the person who you are emailing and for the love of God do not spam.
There are certain things that deserve to be in your inbox and one of them is our regular updates and blog posts. Subscribe to us and stay updated.
Related articles